Remember that you're transforming the lives of many children for ages to come! Thank you for your support for enlightening Children's future! Here are some options to donate us and MAKE A DIFFERENCE! 
1. Donate Online - Automatic Recurring Payment (monthly or annual)

2. Donate Online - One-Time Payment 

3. Donate via Paypal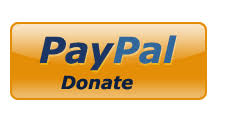 4. Mail Checks :
Checks need to be written in favor of 'Roof For A Child'. Also, please provide your email address for tax receipts. Mail a check to the following address or give it to one of our RFAC volunteers.
Roof For A Child
51 Fresh Ponds Rd, Jamesburg NJ 08831
In case of any questions, please email us by clicking 'Contact Us' link at the top or call us at +1 (732) 261 3113.
'Friends Social Transformation Network' is a registered 501(c)(3) organization. Tax deduction receipts will be sent at the end of the year. Please reach out to us if you would like receipts earlier by email.