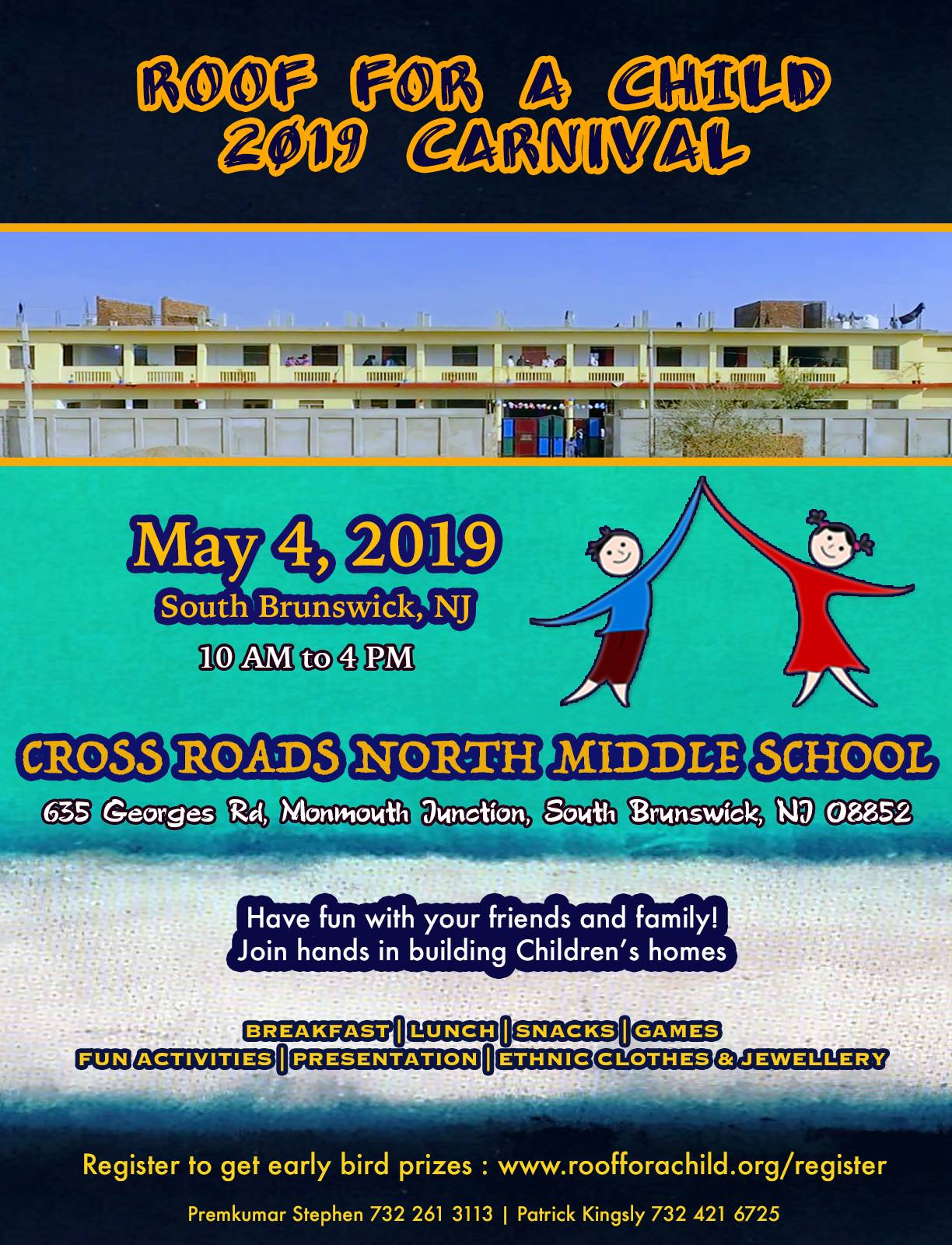 We invite you & your kids to have fun and to support us in providing shelter for the children in India. This event would take place in Crossroads North Middle School, South Brunswick, NJ on May 4, 2019.
'Roof for a Child' is a project to raise awareness and support for the education and lodging infrastructure of children from the very lowest strata of society.These homes are built near good government schools and provides an opportunity for children to get a good standard of education, and get exposure to career opportunities.
These children live in the most rural parts of India, where education and awareness of its need are still dismally low. Their parents are among the poorest in their villages, which forces the parents to send the children to work to augment the family income. Their parents are from the lowest in the regimented caste system.
Highlights of the event are :
Foooooood - Take a break from cooking at home and give your taste buds some awesome South Indian Food!
Fuuuuuuuun - Bring your kids and let them have some fun in our game stalls!
Taaaaalllllllk - Come and ask Questions about the Children's Home in India and we'll tell you why you should join us!